Nevis Real Estate
COLDWELL BANKER St. Kitts Nevis Realty, is located on one of the most beautiful islands in the Caribbean, Nevis. We handle villa rentals, villas sales, and the sale of undeveloped lots. Our listings include both residential and commercial properties on some of the best sites on Nevis. COLDWELL BANKER St. Kitts Nevis Realty (formerly Oualie Realty) is a family owned and run business, so we can appreciate the needs of your investment. Our family has been on Nevis for several generations, consequently this gives us a truly "local" insight that other realty agents have a hard time matching.
Quick Nevis & St. Kitts Search
Search exclusive, Coldwell Banker St. Kitts and Nevis Realty listings

Featured St. Kitts / Nevis Property
CHANNEL VIEW

Highlights



Master bath - jacuzzi tub with separate shower, w/c and double basin
Second bath - tub/shower, w/c and basin
Third bath - tub/shower, w/c and basin
Powder room - w/c and basin

Housekeeper - twice weekly
Gardener - as needed
Pool service - twice weekly

A 12% Tax is to be added to all short term rental prices.



Price: US$0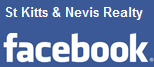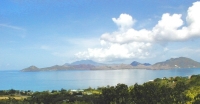 Nevis still has that old world Caribbean charm that has been lost by most of the Islands. Nevis is steeped in history, Admiral Lord Nelson was married here and a Nevisian, Alexander Hamilton, has his portrait on the US$ 10.00 bill. The population of 10,000 people are Nevis's greatest asset, they are a quiet, conservative and reliable people, a smile on Nevis is still genuine and from the heart.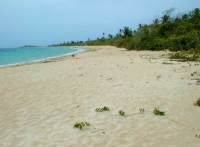 Although only 32 square miles, Nevis is blessed with both excellent beaches as well as a 3,232 foot mountain, giving rise to varied flora, fawna and terrain, the perfect blend of a coral island coast with a rain forest covered mountain in the middle of the Island. The topography means we have majestic vistas and all sorts of activities, from hiking up the mountain to exploring the ocean bottom with Scuba Safaris.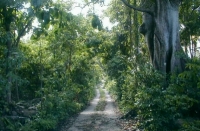 Nevis is not just a pretty face, we have a well-developed Financial Services sector, no income tax, capital gains tax or inheritance tax. Nevis is also the home of the 5 diamond Four Seasons Resort, with a Robert Trent Jones golf course, along with a number of charming small hotels, including Oualie Beach Resort.
In the following pages, you will find information and photos of some of the most desirable properties on Nevis. You will also find information regarding pricing, local laws, taxes, and a wealth of other information to make your dream vacation or dream home come true. We hope you enjoy the tour, and stop back often to see future property listings.
Sincerely,
The Yearwoods
St. Kitts-Nevis Real Estate Magazine
The first edition "St. Kitts-Nevis Real Estate" magazine has been published and is available on-line, click here to view the magazine or tab on the preview image.
Contact our Agents to ask about displaying your property in our next edition.
P.S., don't forget to visit our Oualie Beach Hotel Resort. A perfectly charming place for the whole family to stay. Whether you are looking at property, or just visiting, we look forward to seeing you!